Power School Links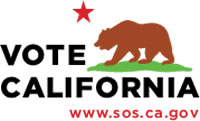 Mondays and Thursdays, 7:00-8:00 am ONLY
Parking Permit
Re-Opening Parent Q & A Session
March 17
Order your Graduation Yard Signs from PTA now! Due by Friday, May 7
Need a Chromebook? Textbooks? ID? Planner?
Please stop by campus during the followng hours:
Monday, Tuesday, Thursday, Friday:
2:00pm-3:30pm
Wednesday:
8:00am - 10:00am and
2:00pm-3:30pm
Check out Ms. Stanley's Wellness page for tips on maintaining your mental health.
---
College Night 4/21 - Presentation Slides Shared
Presentation Slides
(For anyone who could not attend &/or who would like to review the material covered)
---

---
This site provides information using PDF, visit this link to download the Adobe Acrobat Reader DC software.