Power School Links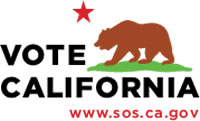 SHS Summer Office Hours
M-F 8:00 am - 4:00 pm
--CLOSED August 4-6--
Powerschool Online Pre-registration:
AUGUST 2 - the Parent portal will be available for the online portion of registration. After completing the online registration, you will be able to access School Links for the required forms and other parent information.
Pre-Registration Dates for 2021-2022 School Year:
9th Grade - AUG 16, 9 am-12 noon
12th Grade - AUG 17, 9 am-12 noon
11th Grade - AUG 18, 9 am-12 noon
10th Grade - AUG 18, 1 pm-4 pm
Check out Ms. Stanley's Wellness page for tips on maintaining your mental health.
This site provides information using PDF, visit this link to download the Adobe Acrobat Reader DC software.